Upgrade your career when you implement the High Flyers IT leadership principles
Designed for IT Pros by experienced IT leaders, this self paced course is full of relevant Leadership lessons and practical tools that you can implement immediately
If you want to increase your impact, influence and income the key skill you need to develop is Leadership. This course will show you how.
HIGH FLYERS will teach you how to lead a team of any size, define and execute IT strategy and projects, increase your credibility, and advise and add value to your business leaders
If you have made the transition from a technical career into leadership – or want to – you have probably realised that great engineers do not automatically make great leaders. If you want to continue and accelerate your success as you move into a leadership role, then the skills and knowledge that enabled you to succeed in your technical career need to be upgraded.
You may have read books on leadership or management, perhaps you have been sent on a time management or team leading course, but they probably did not feel directly relevant to the unique stresses and challenges faced by today's IT Professionals.
HIGH FLYERS has been created by IT Professionals, for IT Professionals.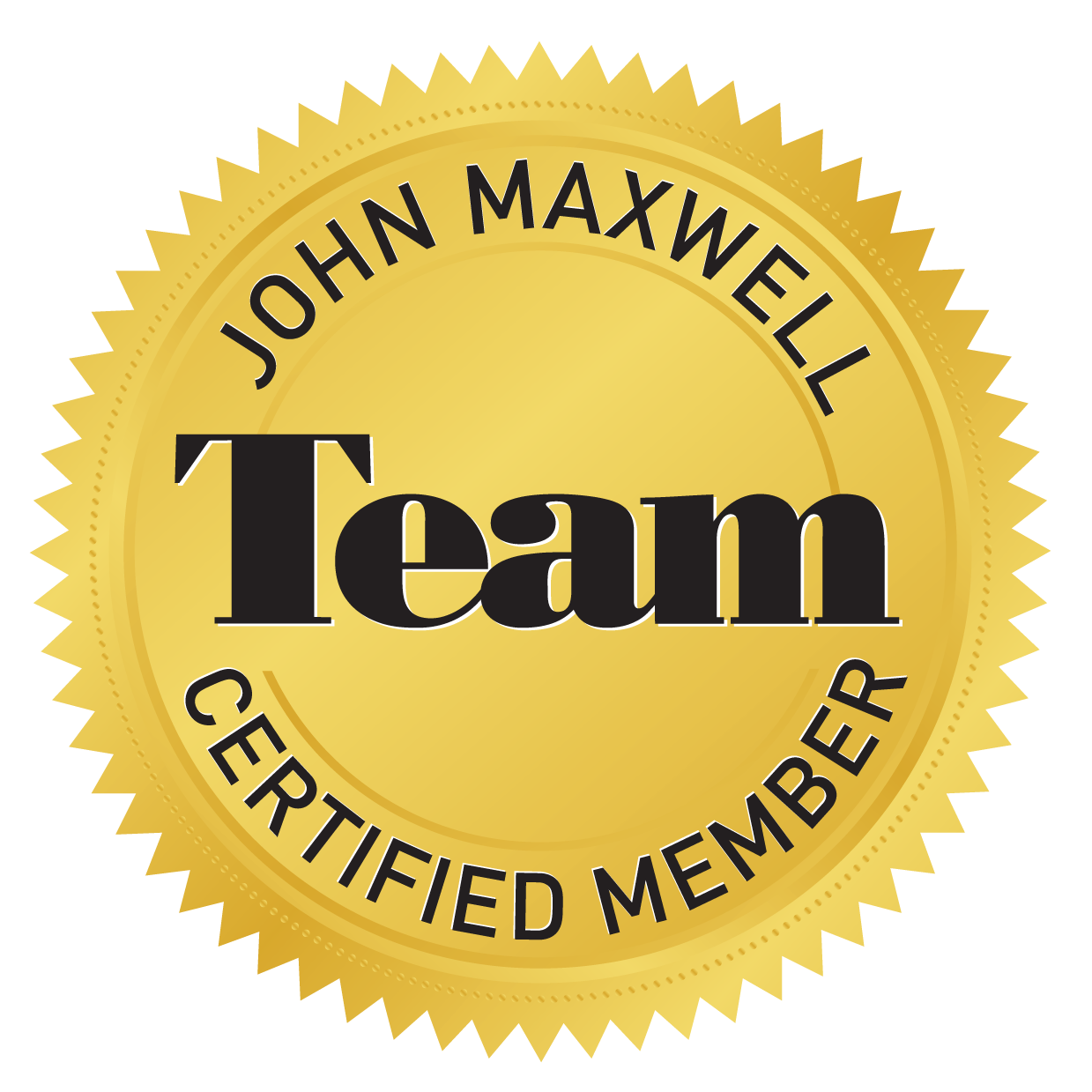 This course combines the proven and respected teachings of leadership expert John Maxwell with practical insights and examples of how to apply them to the unique challenges faced by today's IT Teams in technology driven organisations of any size. I am a certified teacher and coach with the John Maxwell Team and will help you apply his world class leadership principles in your IT team.
If you are already in a leadership role, you have probably realised that you are being judged on one thing alone: results.
Are projects getting completed on time?
Are the servers up and SLA being met?
Are your team's absentee levels within HR's expected range? and so on.
Since the majority of the results you will be judged on are actually going to have to be delivered by the people you lead - it is your leadership skills (or lack of them) that will have the biggest single impact on your personal success. HIGH FLYERS will equip you with the skills and attitudes that you need to lead and succeed in an IT career.
The world has changed dramatically in the last two decades. When I started my career in IT as a junior sys-admin, if I wanted to know how to do something I would ask 'grumpy Geoff' who might show me, or more likely, he would tell me to go and read the manual. If I managed to find the right binder containing the manual, I might find the right page which would show me how to configure that gizmo or solve that programming problem. The whole process would take hours!
Today - we can simply ask Google and read a couple of answers on StackExchange and hey-presto we have our answer. OK, so that's a bit of a simplification but you get my point - solving technical problems is a logical process that we can learn- and when we get good at it our careers can take off.
And then, we reach a tipping point - a place in our career where further advancement does not depend on our technical ability but instead we have to take on some leadership responsibility.
Leading people is very different from solving technical problems or developing software - it is a completely different set of skills.
You can't Google 'how to get Bob to fill in his timesheet on time' - because people are not logical - even the geeky ones who work in IT! This is why they react in unexpected ways when you suggest something that sounded perfectly reasonable to you, but instead they get upset and refuse to co-operate.
You have worked hard to get where you are and build a foundation for the next phase of your career. HIGH FLYERS will teach you how to be a better leader and apply those leadership skills to ensure the next phase of your career is an even greater success giving you the influence, impact and income that you deserve.
I understand the problems and frustrations you are facing. I've sat in your desk over a 20 year career in corporate IT. I've enjoyed great success and spectacular failure - and on each occasion learned valuable lessons that I will share with you.
The HIGH FLYERS course will teach you:
The 10 Essential Attitudes that must shape both your thinking and your actions in order to earn promotion into and succeed in a leadership role resulting in greater personal influence, impact, income and satisfaction.
The one question you can ask that will transform your team's performance, resulting in them consistently completing projects and tasks on time, giving you the ability to plan ahead and make promises that you are confident that you can keep. This is one of the top three lessons I have learned in the last decade and I will show you how to use this deceptively simple yet incredibly powerful team hack.
How to convert business objectives into an IT strategy that you can deliver so that you become a valued partner of the business and trusted with more complex and interesting projects.
How to shift your day from mere activity to goal-busting accomplishment so that you finish each day with a real sense of achievement. You will move from 'prioritising your schedule' to 'scheduling your priorities' and I will help you define your personal goals and priorities along the way.
How to connect with and motivate your team so that their personal and group success increases and they are all recognised and rewarded. We will also explore why motivating your team goes further than incentives, and why incentives can even ruin morale.
How to deliver transformation projects in business and overcome the common complaint that everyone is 100% busy with their 'day job' and so doesn't think they have time to work on extra project activities.
Who is this course for?
HIGH FLYERS is designed for IT Professionals who want to develop and improve their leadership skills. You are either already in a leadership role or you are preparing to make that transition with your next promotion or career move. It is suitable for organisations of any size, from start-ups to international corporations.
Do I need any natural leadership ability?
Leadership is a set of skills and attitudes that can be learned and used by anyone. Some people have a slight advantage because their natural inclinations or instincts make them good leaders, however, the 10 Essential Attitudes of Leadership that the HIGH FLYERS course teaches can be learned by anyone regardless of any natural abilities.
A lack of leadership skills could seriously hamper your ability to rise any further up the career ladder. If you are already in a role that demands you exercise leadership but you find yourself struggling with leadership issues or you are trying to avoid them, then HIGH FLYERS will give you the confidence and ability to turn the situation around.
An IT department with a weak leader is in danger of failing to meet its client commitments, SLA targets get missed and the team risks being outsourced as the organisation's board loses confidence in the IT leader's ability to turn the situation around. HIGH FLYERS captures my years of experience providing interim leadership to struggling and failing IT teams and I will share with you the tools, techniques and approaches I regularly use to turn the situation around.
How long will it take?
You will need to spend 1-2 hours each week viewing the online lessons and completing the exercises, but the real work comes as you begin to challenge your attitudes and self-limiting beliefs as you apply the HIGH FLYERS attitudes of leadership in your daily life. Most people take around 10 weeks to complete the entire course, however you can work at your own speed and return to the course at any time. Your membership is for life and you can revisit any lesson whenever you like.
Become a HIGH FLYER and you will:
Lead and succeed as an IT Professional. As a John Maxwell Team certified Leadership teacher and coach combined with my 20+ years' experience in corporate IT as an employee and a freelancer - I share practical tools and resources that have taken me from being the IT apprentice to the boardrooms of some of Britain's best known organisations. I will share with you what works - and what didn't!
Consistently deliver results the business wants and is willing to pay for by using the proven tools and strategies I have used with many organisations, to identify, plan and execute the correct strategy.
Set a vision and strategy for yourself and your team and successfully execute it with the practical tools and resources provided in each lesson, you will be equipped with everything you need to identify and achieve your vision for your ideal life and career.
Pick the job you want by adding valuable leadership skills to your resume and even unlock that promotion or pay rise. By understanding what your business really wants and what they are paying you for, which is probably not what you think, you can focus on delivering those things which will in turn massively increase your value to the organisation and accordingly increase your influence and impact.
So what do I get?
HIGH FLYERS is a 10 part self-paced online training course. It covers the 10 Essential Attitudes of Leadership and how to apply them to your daily life. A new lesson is released every week, giving you plenty of time to complete each lesson and start to adopt the new Attitude of Leadership and apply what you have learned before the next lesson comes along. Each lesson is available as a video plus you can download the MP3 audio and PDF transcript so you can study and review the content no matter what your preferred learning style is. In addition, each lesson includes downloadable exercises and cheat sheets to help you apply what you have learned.
Your membership is for life. So you can return at any time, review any lesson and access any new lessons and upgrades that have been added since your last visit.
Lifetime membership of a private Facebook group. You will also receive and invite to join a private Facebook group where you can ask me questions and also support and encourage other members of the HIGH FLYERS community from around the world.
Immediate Access. When you sign up the first lesson is available immediately through the website and you will receive an email alert as each new lesson is released. HIGH FLYERS tracks your progress through the course making it easy to quickly return to where you left off.
Guarantee
HIGH FLYERS has been created by IT Pros for IT Pros, and I'm confident that you will receive a return on your investment many times the price you pay for your lifetime access. I don't expect you will need to take advantage of this guarantee – no one ever has so far – but if you decide for any reason that HIGH FLYERS is not giving you an exceptional return on your investment in the first month, simply ask for your money back and I will be happy to oblige – no questions asked. Who can say fairer than that?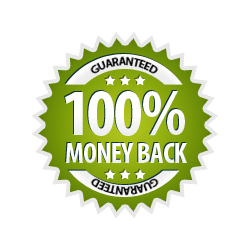 The lessons, skills, attitudes and tools contained in HIGH FLYERS have taken me over 20 years to learn and many thousands of pounds spent on training and coaching and they encapsulate all that is great about the IT Profession and the very best people within it. People who live by the 10 Essential Attitudes of Leadership are the sort of people who I want to recruit and promote both in my own team and when I work within large client organisations.
I sincerely believe that HIGH FLYERS will prove to be the key that will unlock greater personal satisfaction and career success for you and with that comes greater influence, impact and income. Just consider for a moment what your next promotion into a leadership role will be worth to you, just in financial terms. Will it be 5% of your salary, or 10% or even more? Your lifetime access to HIGH FLYERS will pay dividends to your career for years to come but even if you only credit it with helping you get the next three years' worth of pay rises I am sure you will realise the return on your investment will be massive.
I look forward to welcoming you into the HIGH FLYERS community today and working with you and hearing about your success and progress for many years to come.